The house has 3 floors and several balconies, completely covered in stone, contrasting the dark roof. It also has a porch, perfect for enjoying the fresh air in summer afternoons. 
Wood Cook Stove
A cozy corner ideal for those freezing-cold winter days. Authentic traditional dishes have their space here to be elaborated. Chimney, stove, comfy sofa, make up the perfect trio for having a relaxing time next to the warmth of the fireplace.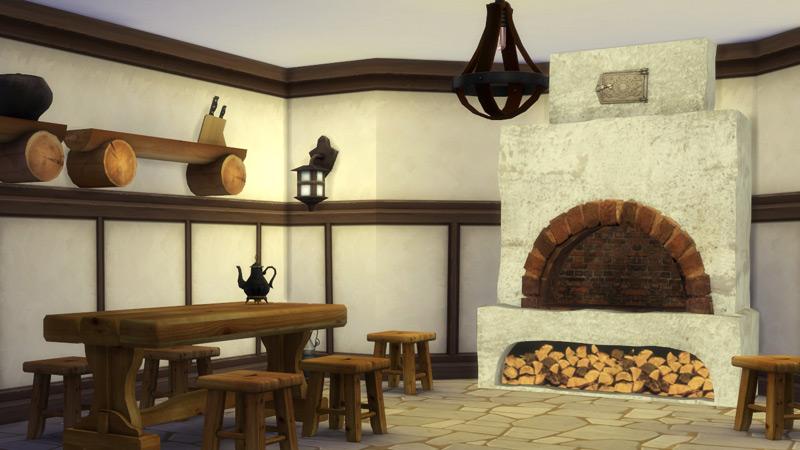 Kitchen 
With a wooden central island and a sparkling chandelier, this space is perfect for cooking traditional dishes. An old arch connects the kitchen with the dining room, exuding elegance to the place.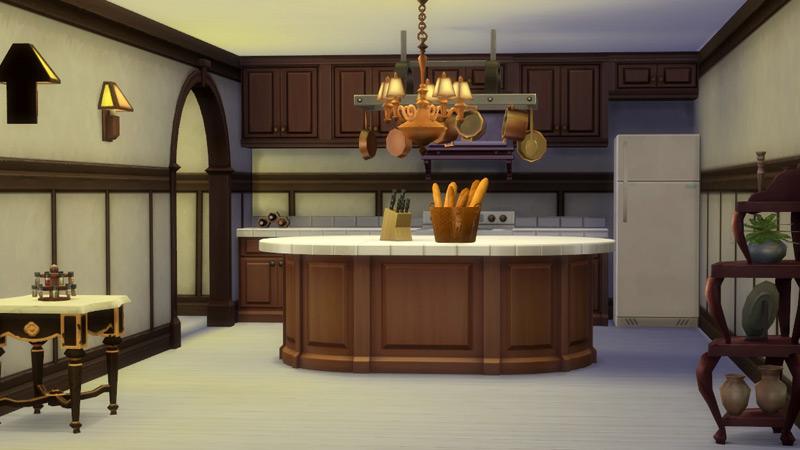 Master Bedroom
The wood is present in the bed, walls and dresser, prevailing over the rest of materials. With a standing mirror and dark curtains a warm and cozy room is achieved.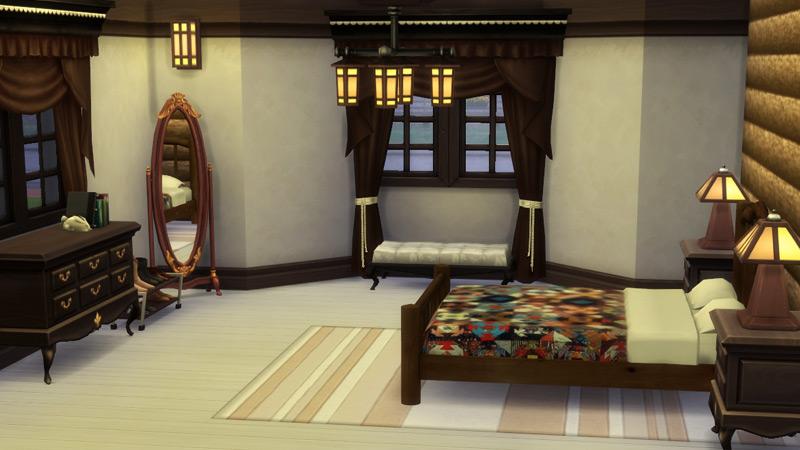 You can read the full article on
issue 2
of Sims Vita Magazine.
---