The bed is the must-piece of furniture in the house, the only one which is indispensable, the protagonist of the bedroom. A bed must be king-size, comfortable..., and must be a decorative element too during the day, when it's not used. That's why I usually dress them beautiful quilts and fluffy cushions.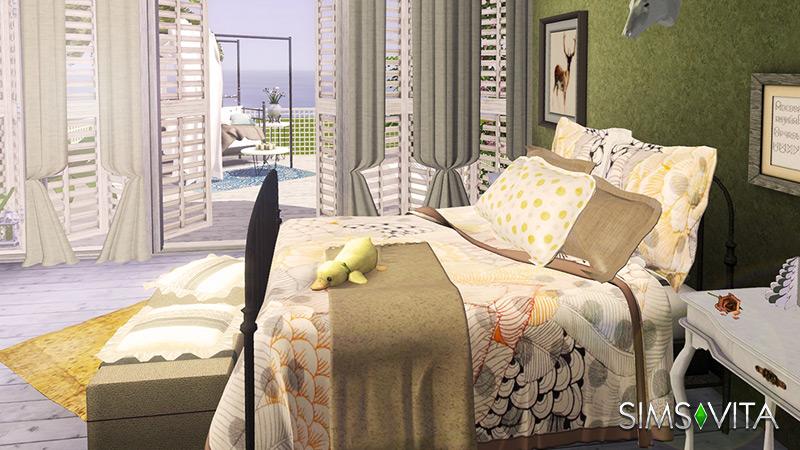 Another essential item in a feminine bedroom, in the case we like to get dressed up, is an enormous dresser, the perfect place to get ready to go out and keep our makeup, lotions and perfumes organized.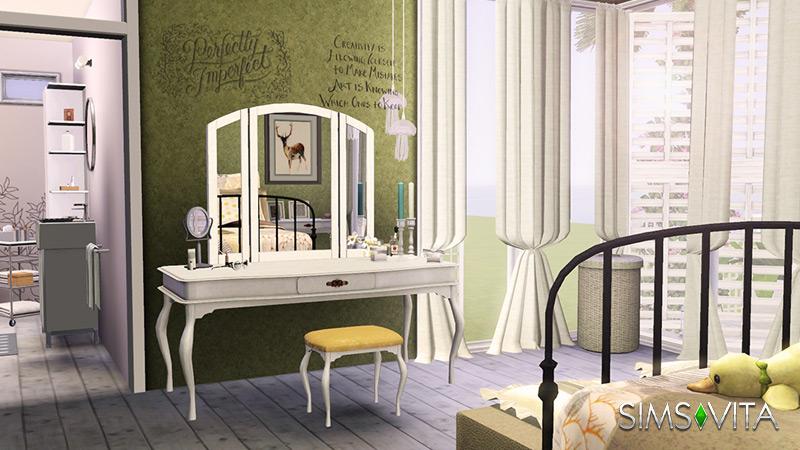 I cannot forget to mention one of the greatest elements of the room, the spacious walk-in wardrobe. How has never wanted one of these?
For me, a romantic terrace would be the perfect complement for the bedroom of my dreams. I would certainly organize lots of breakfast and romantic dinners here!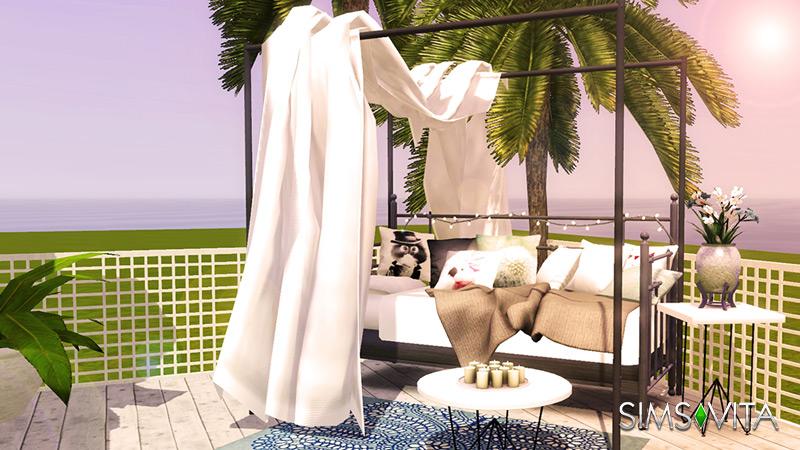 You can read the full article on
issue 4
of Sims Vita Magazine.
---